OUR 24th SEASON
will be something to write home about!

All original or new adaptations
ALL PREMIERE PRODUCTIONS

Comedy, farce, drama, music
ENTERTAINMENT

at the lowest ticket price in Perth
and the most convenient way to get tickets in Perth

from Perth's original community theatre
who have been bringing you the best of this region's theatre since 1995

OCTOBER 19, 20, 25, 26, 27 at 8:00 p.m.
OCTOBER 21, 28 at 2:00 p.m.

RAIN
a play based on
a story by W. Somerset Maugham
and a screenplay by Maxwell Anderson
In the tropic rain, does evil out of sight
cease to be evil?
It is 1926 in Pago-Pago, Samoa.
The rain beats down incessantly.
A missionary and a prostitute clash.
Who will win? Who will survive?
One of Maugham's best stories, made into three movies starring Gloria Swanson (1928), Joan Crawford (1932) and Rita Hayworth (1952). The original 1922 stage adapation ran 4 years on Broadway.
CAST: 6 male - 4 female
HOBSON, Nolan Atterbury
Sergeant Tim O'HARA, Scott Duncan
AMEENA, Georgina Spelvin
Joe HORN, Don MacKay
MRS. MACPHAIL, Robyn Nelson
MRS. DAVIDSON, Loretta Di Eugenio
Dr. MACPHAIL, Brian Atterbury
Alfred DAVIDSON,
Joe Laxton
QUARTERMASTER Bates, English, 40-ish
SADIE Thompson, an American woman, 23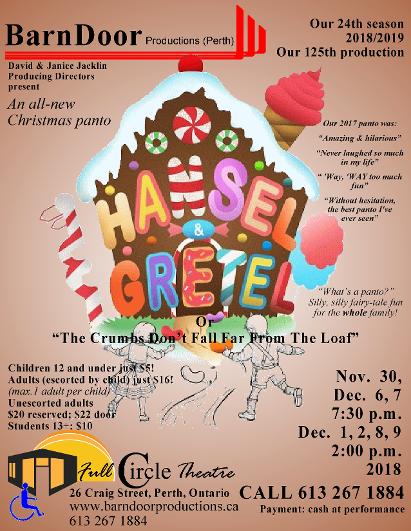 February 15, 16, 21, 22, 23 at 8:00 p.m.
February 17 and 24 at 2:00 p.m.

THE MALTESE FALCON

a new play based on
Dashiell Hammett's famous novel

Sam Spade is a womanizing, down-on-his-luck private eye, going nowhere fast -- until a dangerous young woman walks into his life -- and his partner is murdered.

The quintessential "hard-boiled detective" story, The Maltese Falcon is known around the world -- but this new stage adaptation brings even more excitement and mystery to the story.

Almost word-for-word from Hammett's novel, it's a trip down film noir alley -- for the stage!

CAST: 5 men - 3 women

NARRATOR - doubles Gutman
SAM SPADE, a P.I.
EFFIE PERINE, his secretary
BRIGID O'SHAUGHNESSY, aka Miss Wonderly
MILES ARCHER - doubles Freed, Bryan
DETECTIVE TOM POLHAUS
LT. DUNDY - doubles Luke, Jacobi
IVA ARCHER - doubles Stenographer
FREED - doubled by Archer
JOEL CAIRO
WILMER COOK
LUKE - doubled by Dundy
CASPER GUTMAN - doubled by Narrator
BRYAN - doubled by Archer
A Stenographer - doubled by Iva
CAPTAIN JACOBI - doubled by Dundy

AUDITION DATE: TBA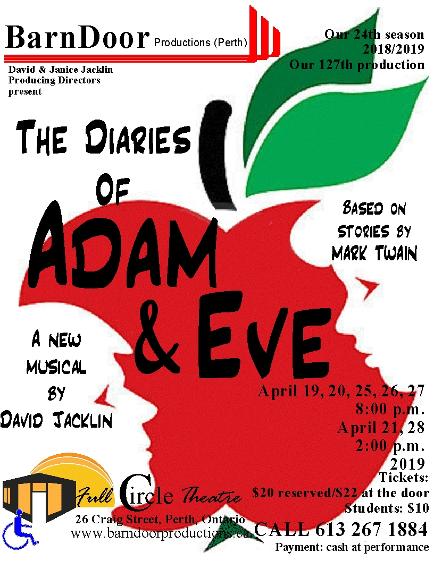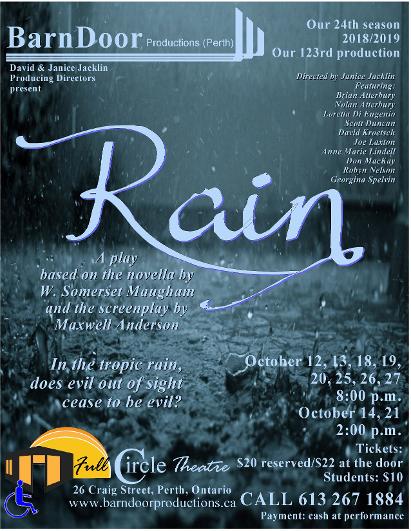 November 30, December 6, 7 at 7:30 p.m.
December 1, 2, 8, 9 at 2:00 p.m.

HANSEL & GRETEL
or
The Crumbs Don't Fall Far From The Loaf

A brand-new "English panto" in the tradition of
last year's Cinderella

Hansel and Gretel wander into the woods and get lost. They come upon a wonderful gingerbread house -- owned by an evil witch who eats little children.

That's the story, right? Now add a naughty singing bar-maid, a prince without a horse, an evil baron, a wistful widow, two evil henchmen and a Bavarian town full of peasants.

And a bear.
And a horse.
And a lot of fun.

CAST: Big

Vidow Vinkle, mother of H & G, the Dame
Gretel Vinkle, a bright young girl
Hansel Vinkle, not so much
Baron Vasteland, an Evil Baron and landlord
Potz, Lady Malevola's henchman
Panz, Lady Malevola's other henchman
Adalicia Biermann, the barmaid in Schplitzenpantz
Crown Prince Rupert, the Principal Boy
Lady Malevola, A beautiful woman with evil designs
Villagers of the Bavarian village of Schplitzenpantz
A bear (or a lion or a tiger or a badger)
Valiant, Prince Rupert's horse

AUDITION DATE: SEPTEMBER 10, 7:00 p.m.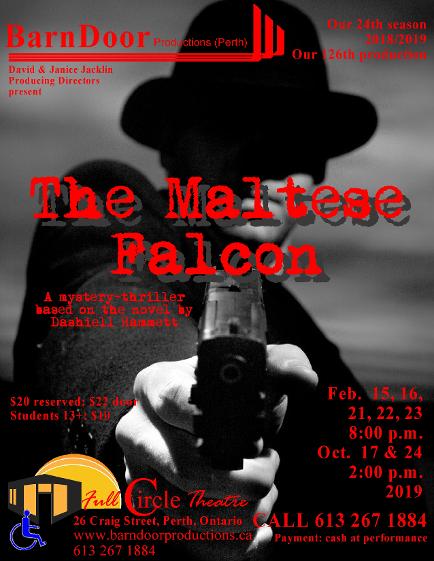 THE DIARIES OF
ADAM & EVE

a new musical
based on stories by Mark Twain

You've probably heard of this story: a man gets created from dust and placed in Paradise; a woman gets created from his rib and resides along with him; they incur the wrath of their creator and get kicked out of Paradise; between them, they found the human race.

Ya-da, ya-da, ya-da. Oldest story in the world, right?

But this one is funny, tuneful, fun, moving, exciting
and surprising at every turn.

Just four performers take on everything.

And, we're saving a bundle on costumes!

With an upbeat, rock-oriented score (all original, of course) and a lot of laughs, this is a unique musical.

CAST: 2 female - 2 male

Characters:

Adam
God
Eve
A serpent
Cain
Abel
Cain's wife

AUDITION DATE: TBA

















April 19, 20, 25, 26, 27 at 8:00 p.m.
April 21, 28 at 2:00 p.m.


SUMMER 2019

Oh, yeah, a full summer, indeed.

A three week run for each of these two plays

JUNE:


COX & BOX, Complete!
Postponed from our 23rd season, it's musical, fun, silly and full of laughs.

AUGUST:


MACBETH
by William Shakespeare.
The Scottish Play. Ambition, murder, revenge, hatred ... love? Yep, that's Mackers.