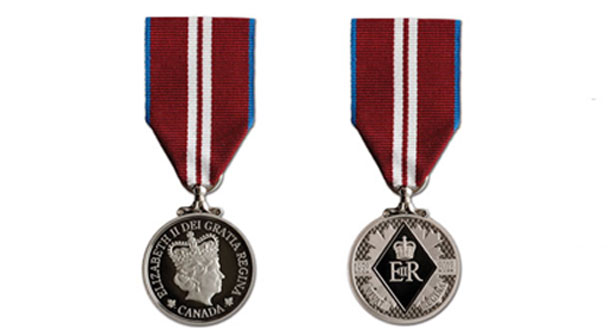 Our Facebook counter somehow got reset from over 500 to 0! Give us a click and help us build it back up!
BarnDoor Productions
has been presenting live theatre in Perth, Ontario since 1995
and before that, as
Perth Summer Theatre
, back to 1983.
From outdoor classics to modern hits, from favourite "chestnuts" to original shows,
BDP has set the region's community theatre standards since our first production
and built a reputation for high-energy, fast-paced, constantly surprising and always exciting theatre.
Producing Directors David and Janice Jacklin are now in their 36th season of presenting theatre together
and their eighth season at the
Full Circle Theatre
, Perth's only ground-level, fully barrier-free theatre --
A note on tickets for BarnDoor Productions' shows:
We don't do credit cards. We ask for cash. This saves both of us money - lots of it.
Credit/debit card and "convenience" fees can add up to 25% to the cost of your ticket!
Do you really want to pay that much just to buy a ticket?
Tickets for BARNDOOR PRODUCTIONS shows only are: $20 reserved; $22 at the door; students $10

Here's how to order tickets for a BarnDoor Productions show:
1) Call 613 267 1884.
2) Tell us who you are, how many tickets you want and what performance.
3) Pay us in cash when you arrive.
Your tickets are guaranteed and it's a lot cheaper!
To order tickets online FOR BARNDOOR PRODUCTIONS' SHOWS ONLY >
CLICK HERE
<
---> NOTE:This is for BarnDoor Production's shows only <---


Other events at Full Circle Theatre handle ticket sales as noted.
Our 24TH season:
October 2018 through May 2019

A remarkable series of remarkable plays and musicals
ALL ORIGINAL -- ALL NEW -- ALL CLASSIC
Wait! What? New and classic?

Yep, all classic stories, all brand-new scripts -- ALL BDP originals.
SUMMER 2019 at Full Circle Theatre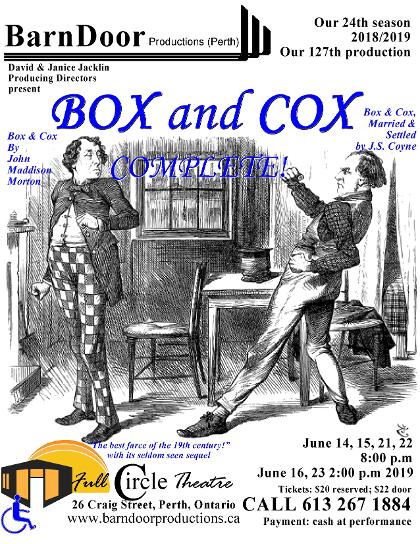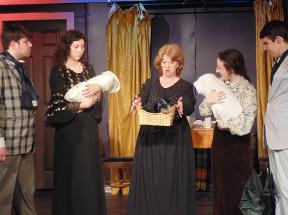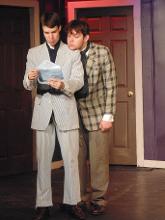 William Shakespeare's FUNNIEST play about Scotland!
MACBETH
ambition and fate

(And it is Shakespeare's funniest play about Scotland --
in fact, it's his only play about Scotland.)
Special summer start times:
7:30 p.m. for evenings; 1:30 p.m. for matinees.
Our 12th production of a play by William Shakespeare,
although we have done
The Complete Works of William Shakespeare (Abridged) (twice!)

and last summer's Willm Shaksper -- about Shakespeare!
"THAT WAS FUN!"
That's it -- that's all you need to know.


BOX & COX, COMPLETE!

Box & Cox, by J. Maddison Morton
and
Box & Cox, Married & Settled
by J.S. Coyne
ONLY FIVE (5) MORE PERFORMANCES
June 15, 21, 22 at 8:00 p.m.; June 16 and 23 at 2:00 p.mm.
Two hilarious one-act farces by different authors --
but with the same characters!

Mr. Box works at night; Mr. Cox works in the day.
Mrs. Bouncer is getting double rent for her little room.
Until, one day, Box and Cox meet!

This gem of a one-act farce was so popular that, to this day in Britain,
to "box and cox" is still a slang term for people sharing rooms!
Then, in act two, meet
Mrs. Box and Mrs. Cox
and Baby Box and Baby Cox
and all that goes along with that!
ONLY 5 performances left for this production
due to the fact that some of our cast are off to
professional work immediately after!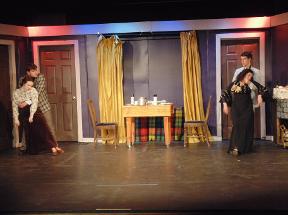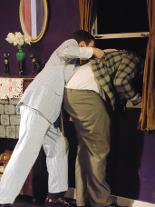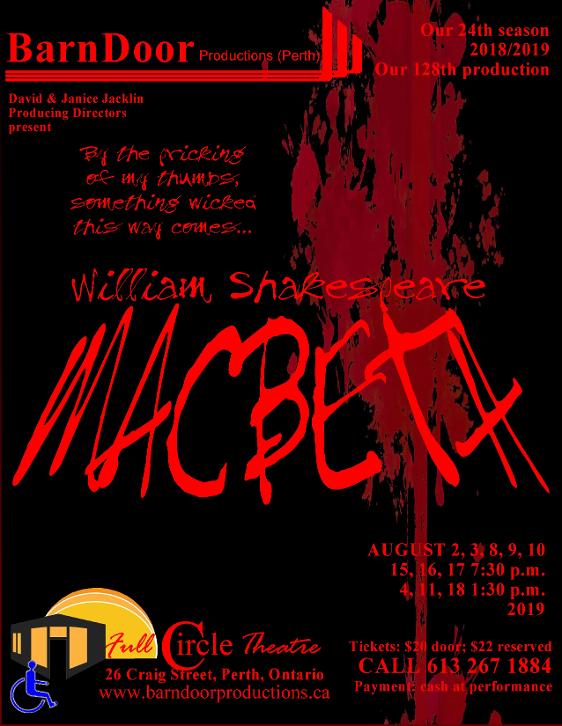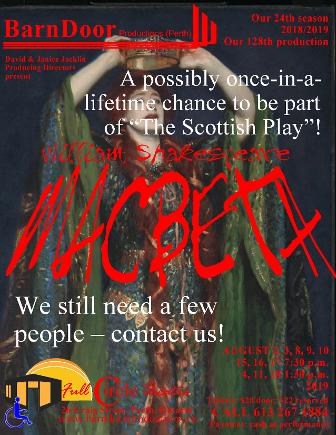 William Shakespeare's
MACBETH


One of our most anticipated productions in 24 seasons!

We had a good turnout at last Monday's audition (and discovered a remarkable script), BUT!
We still need a few people for the show -- so here's your chance to get involved.
RAIN

was
intense and exciting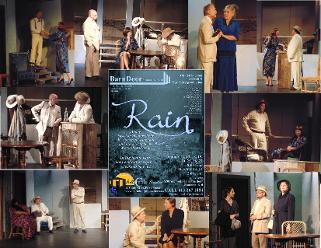 HANSEL & GRETEL
was
zany and

hilarious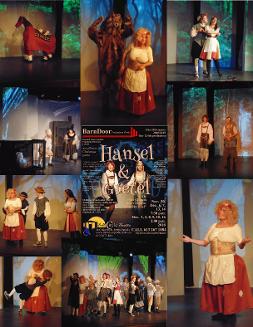 THE MALTESE FALCON
was
sexy and dangerous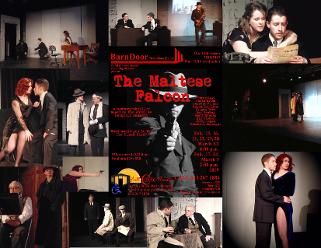 GENERALS DIE IN BED
was
"a masterpiece" and "theatre at its best".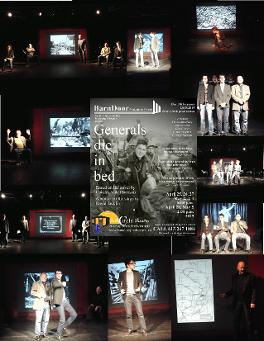 A couple of minutes with our April show:
GENERALS DIE IN BED
Some memories from our 24th season (so far!)
A few moments from our 23rd season




RAIN
based on a story by
W. Somerset Maugham
October 19 to 27
One of our most intense, most provocative dramas in a long time. An exceptional production.
"One of the best productions you've done."
------------------
THE MALTESE FALCON
a new play
based on the novel by
Dashiell Hammett
Feb. 15 to Mar. 3
Hammett's novel is THE classic of the genre --
the 1941 movie with Humphrey Bogart is THE classic of its genre --
now, it comes to the stage!
What would you do to gain the fabled treasure of
"The Black Bird"?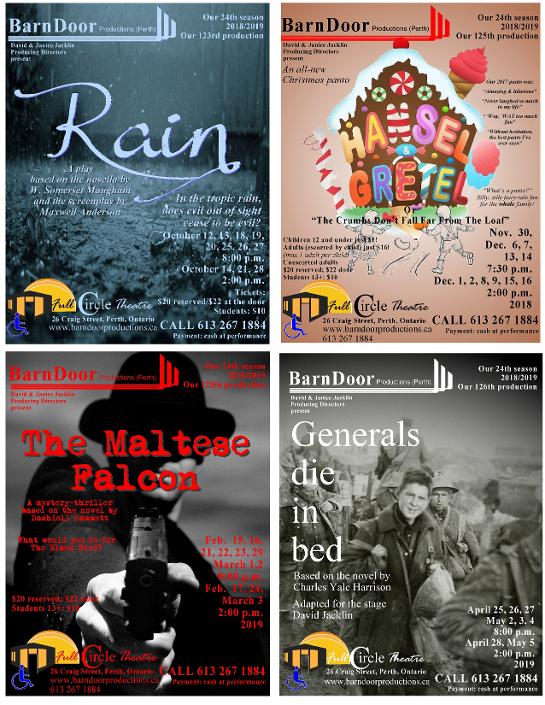 PERFORMERS: Perusal scripts and more for our summer productions
are available
on the
Auditions page
here.
HANSEL & GRETEL
or
The Crumbs Don't Fall Far From The Loaf
November 30 to December 16
Vidow Vinkle and the town of Schplitzenpantz brought big laughs to a lot of people!
"I don't think I've heard my husband laugh so hard in a long time."
----------------


A change in schedule!


THE DIARIES of
ADAM & EVE
isn't going to reach the stage this year.
GENERALS
DIE IN BED

A story of one young man in World War One

Based on C.Y. Harrison's best-selling novel.

April 25 to May 5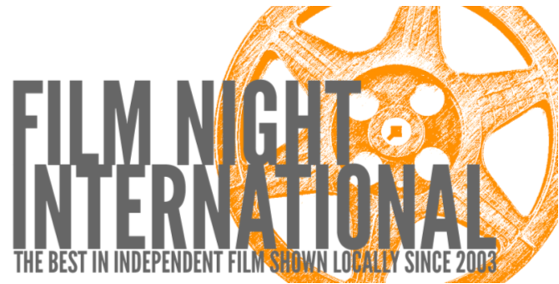 Next
Film Night International event
March 20 with

The Shoplifters
The near-capacity houses for FiNI's exclusive, FREE!, advance previews screenings of THE CHILDREN GAME on September 12 were a first chance to see and hear FCT's new sound and video systems.
The verdict on our
THX 14.2 surround-sound: SUPERB!
The verdict on our upgraded projection area (about 50% bigger): WOW!
Below: the stage at the Full Circle Theatre, lit, dressed and waiting!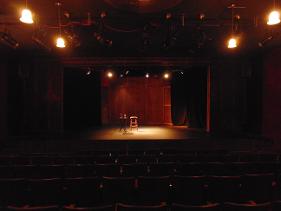 Have YOU got an event that you want to put in front of the public? A concert, a play, a movie, a public reading of the telephone book? We can help you bring it to your audience.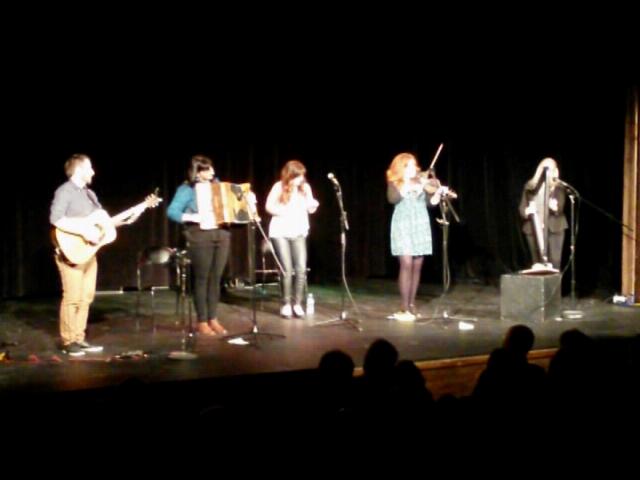 We are the most approachable, affordable and experienced
performing arts venue
in the county.
As many as 144 events at FCT in one year tells you
the story.
CONTACT US
WHAT'S IN THE CIRCLE?
Of interest at Full Circle Theatre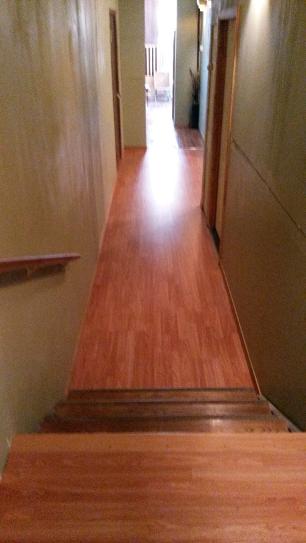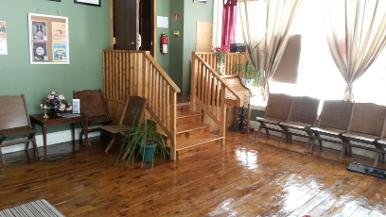 We've made a few improvements to FCT this past year,
including new hallway flooring and
new finish on the lobby floor.

Small gains, but FCT is still the most comfortable and accommodating performance space in Perth!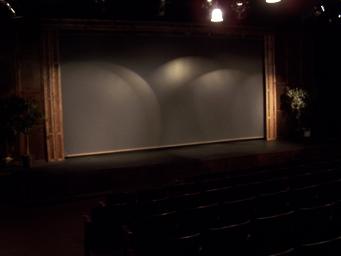 FILM NIGHT INTERNATIONAL
AT FCT
Some of the best in international cinema
-Alternate Wednesdays
at 2 and 7 p.m.-
FOR TICKETS CONTACT:
filmnightperth@gmail.com
or call the Perth Library at
613-267-1224
HERE IS FiNI's BLOG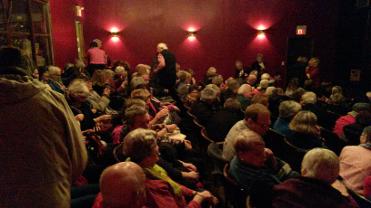 Film Night International
FiNI returns in the fall for their seventh year at Full Circle Theatre


Go
HERE
for details on the lineup
and
tickets