Our 25th anniversary season


Another season of ALL ORIGINAL productions!
Our original scripts are being produced from the U.K. to Australia, as well as in North America.
BarnDoor Productions is not just another local amateur night; our scripts are having an impact elsewhere
and you can see them HERE first!


In 1995, we started off with a special one-off production.
It's now 25 years later -- and, my, how the little baby has grown!


All we need is you -- on stage and in the audience!


WE ARE NOW CASTING:
THE ADMIRABLE CRICHTON

J.M. Barrie's delightful comedy about class and nature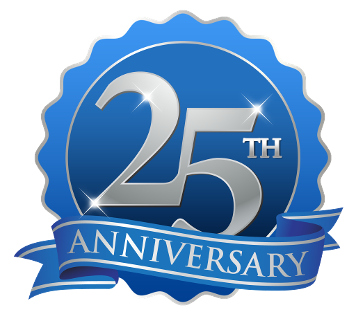 Here's the lineup for our 2019-2020 season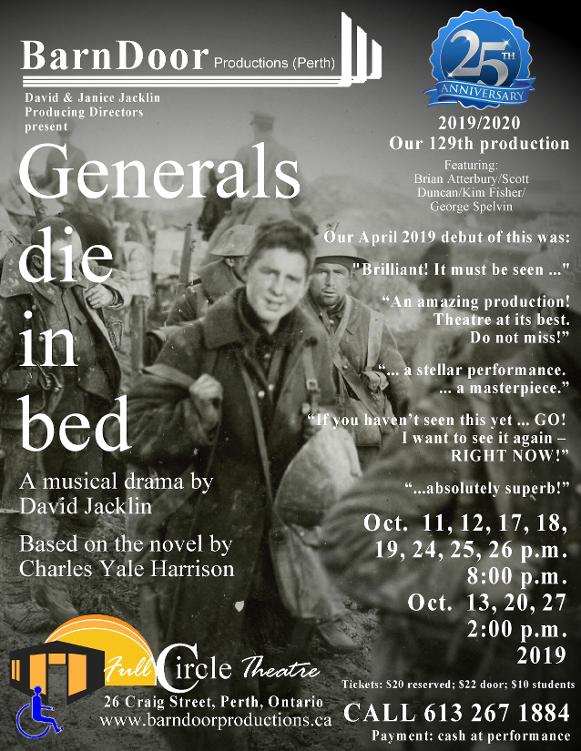 November 29, December 5, 6, 12, 13 at 7:30 p.m.
November 30, December 1, 7, 8, 15, 16 at 2:00 p.m.
2019
LITTLE RED RIDING HOOD
Our 2019 panto
Girl goes into woods; girl meets wolf;
wolf eats Granny; wolf eats girl;
yah-da, yah-da, same old story.
With two twists!
Or is it three?
Or maybe four?
What's a "panto"? Hilarious, laugh-out-loud fun
for the WHOLE family!
Laughs for the kids -- laughs for the dads --
laughs for the moms and the grannies, too!
A 200-year old English tradition that we are having a BALL with!
AUDITION: Monday, September 30, 7:00 p.m. -- ALL WELCOME!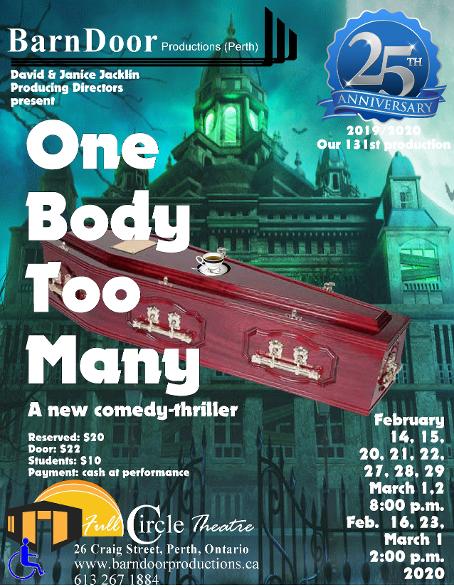 APRIL 17, 18, 23, 24, 25, 30,
MAY 1, 2 8:00 p.m.
APRIL 19, 26, May 3 2:00 p.m.
2020
PLAN 9 FROM OUTER SPACE
Yes! It's a rock'n'roll musical based on
THE WORST MOVIE OF ALL TIME!
Ed Wood's 1958 "classic" (for want of a better word)
sci-fi horror movie
is just awful --

-- so awful, it's considered the worst movie ever made!
-- so awful, we just had to make it into a musical.
It's camp!
It's silly!!
It's rock-n-roll!!!
AND
It's in 3-D!!!!!
It's a "science fiction single-feature"!
October 11, 12, 17, 18, 19, 24, 25, 26 at 8:00 p.m.
October 13, 20, 27 at 2:00 p.m.
2019


An auspicious way to begin our 25th anniversay -- with a lineup change!
THE ADMIRABLE CRICHTON
didn't find a cast this time around, so we are bringing back
Our surprise smash hit from last spring is back, with an even better script!
Back in April/May, it was hailed as:
"Brilliant! It must be seen ..."
"An amazing production! Theatre at its best. Do not miss!"
"... a stellar performance. A masterpiece."
"I saw it tonight. I want to see it again -- RIGHT NOW!"
Based on Charles Yale Harrison undeservedly forgotten Canadian novel,
it's the simple, engrossing and very moving story of a young soldier in war.
You will laugh, you will cry, you will sing, you will clap --
and you will come away with an indelible memory of a
TRUE and unique story.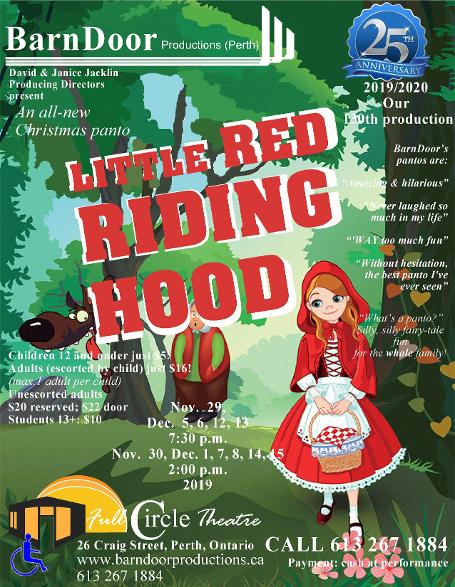 February 14, 15, 20, 21, 22, 27, 28, 29 at 8:00 p.m.
February 16, 23, March 1 at 2:00 p.m.
2020
ONE BODY TOO MANY
a silly haunted-house romp based on a 1944 movie.
Originally written as a vehicle for Jack Hailey (aka Oz's The Tin Man)
Cyrus J. Rutherford, a screwball ... sorry, eccentric millionaire, dies
and his heirs gather to split up the loot.
Instead, they end up splitting heirs.
Then brave insurance agent Albert Tuttle
solves the mysteries and sorts out the mess --
and, of course, finds romance along the way.
This is just silly, silly fun that will heat up the February chills
and get the 10W40 winter blood flowing.