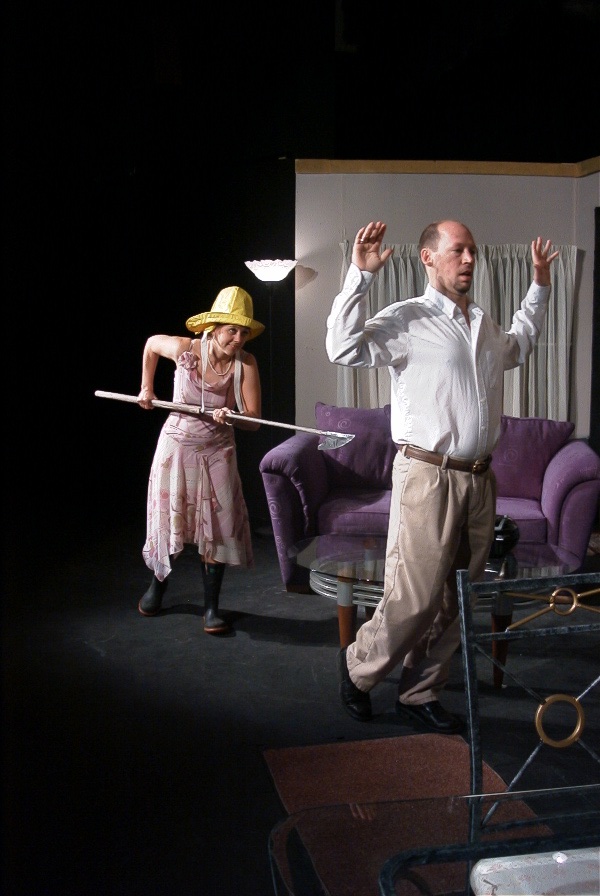 Laurie Reesor and Jamie Benda
My Darling, Judith
A comedy by
Norm Foster
October, 2004
The Company of the Studio Theatre

Another solid seller from Norm Foster -- the kid can sure write 'em. Judith was a crowd pleaser and a pleasure to perform.

Cast, in order of appearance

Anna Miles, Natalie Klymko
David Stafford, David Jacklin
Carl Newhouse, James Benda
Judith Stafford, Laurie Reesor
Marie, Georgina Spelvin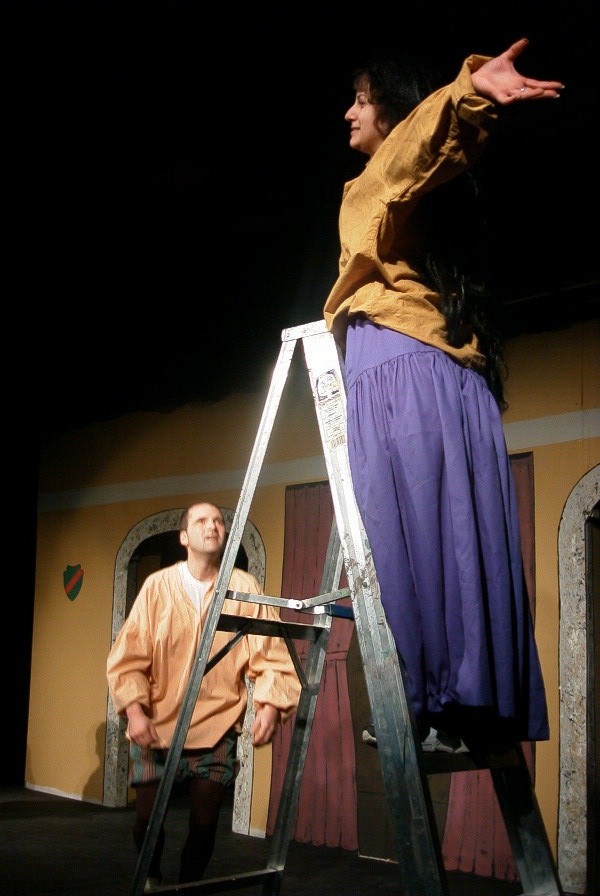 Scott Duncan, Natalie Klymko
The Complete Works of William Shakespeare (Abridged!)
By Adam Long, Daniel Singer and Jess Winfield

December, 2004
The Company of the Studio Theatre

Oh, my goodness! What utter joy to run amok with the Bard. Three people to destroy utterly and rebuild our love of all things Shakespearian. A must do-over!

Scott Duncan
Joe Laxton
Natalie Klymko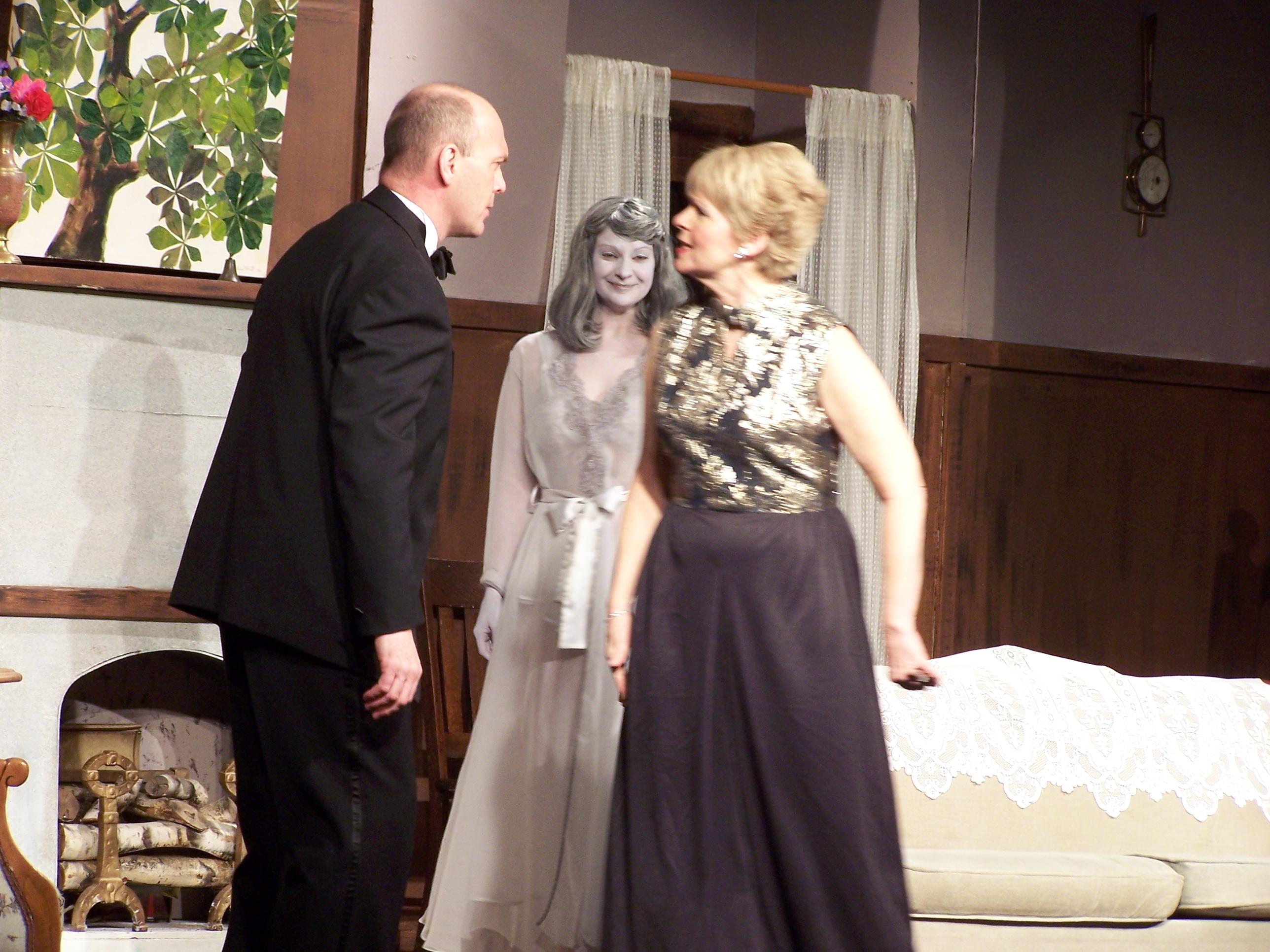 David Bird, Michelle Bryden, Barb Guthrie

Blithe Spirit
A comedy by
Noel Coward
February 2005
The Company of the Studio Theatre

Back for our tenth anniversary season, Blithe Spirit remained as strong a crowd pleaser as it was in 1995 (and in 1945, for that matter!). Some of (our) original cast returned and a great time was had by all.

Cast, in order of appearance

Edith, Brianna Browman
Ruth Condomine,Barb Guthrie
Charles Condomine, David Bird
Mrs. Bradman, Joanna McAuley
Dr. Bradman, Bob Sneyd
Madame Arcati, Grace Armstrong
Elvira, Michelle Bryden
featuring Sydney Jacklin as the Voice of Daphne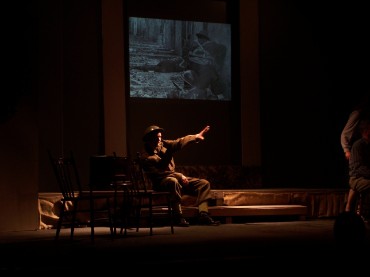 Scott Duncan, Has Anyone Seen The Colonel?

OUR TENTH ANNIVERSARY PRODUCTION
MAPLELEAF UP/ MAPLELEAF DOWN
A tuneful, moving, funny, sad and thoroughly theatrical look at Canada's part in World War II. This multi-media musical revue was our first production in 1995 and returned for another successful run in 2005. Closing day was BarnDoor Productions' 10th anniversary. April 10 to 23, 2005
The Company

Cindi Bates Johann Boraks Amanda Bostland Cara Dean Scott Duncan John Gittens Gary King David Bird and David Jacklin

The Band
Grace Armstrong, Piano Jim Bailey, Bass Steve Clark, Sax , Chris Stott, Trumpet Peter Wand, Clarinet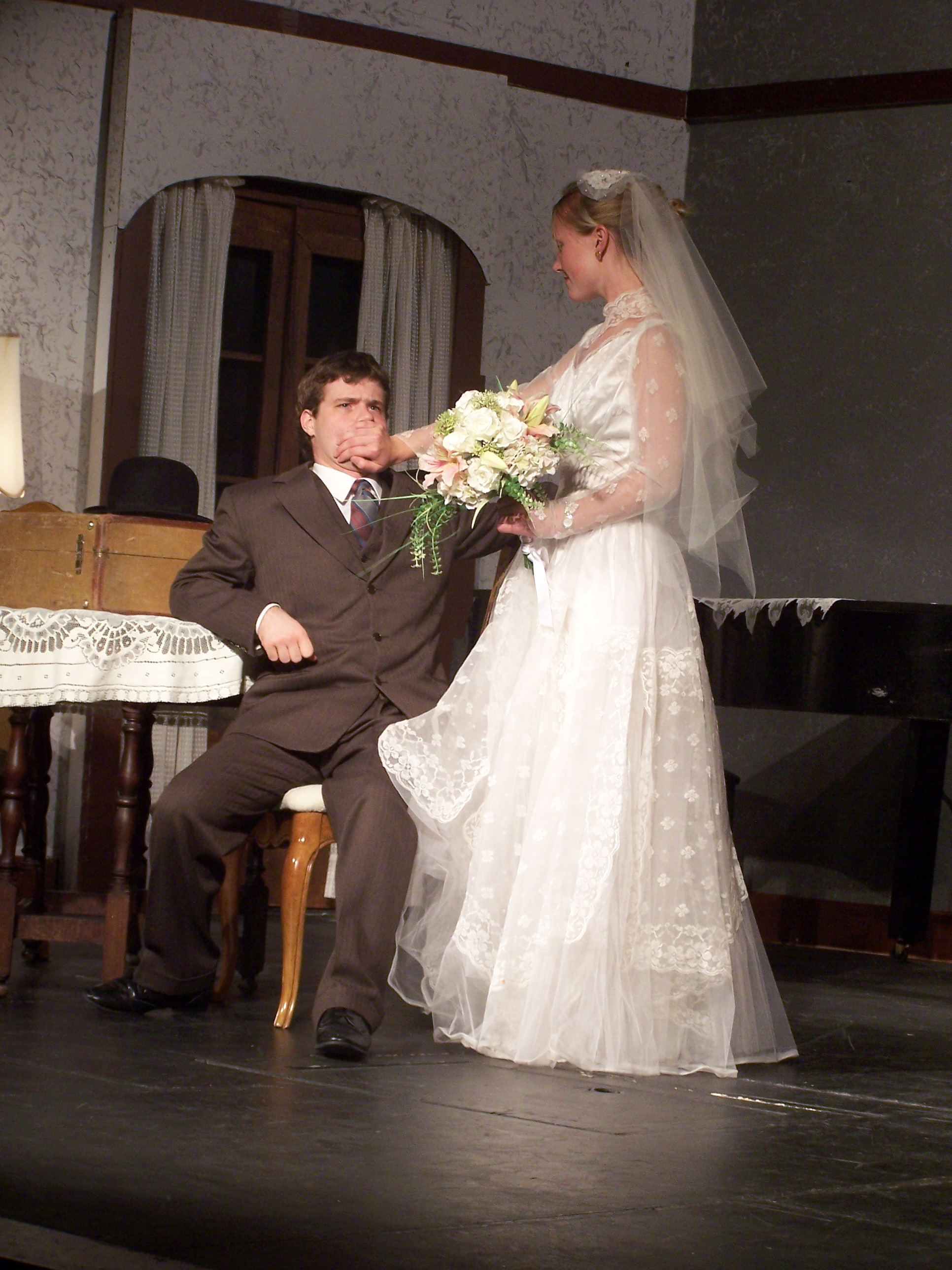 Reid Linforth, Tegan Healey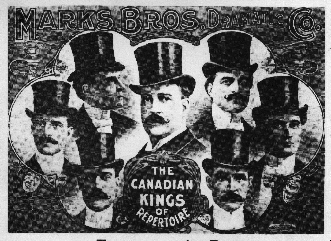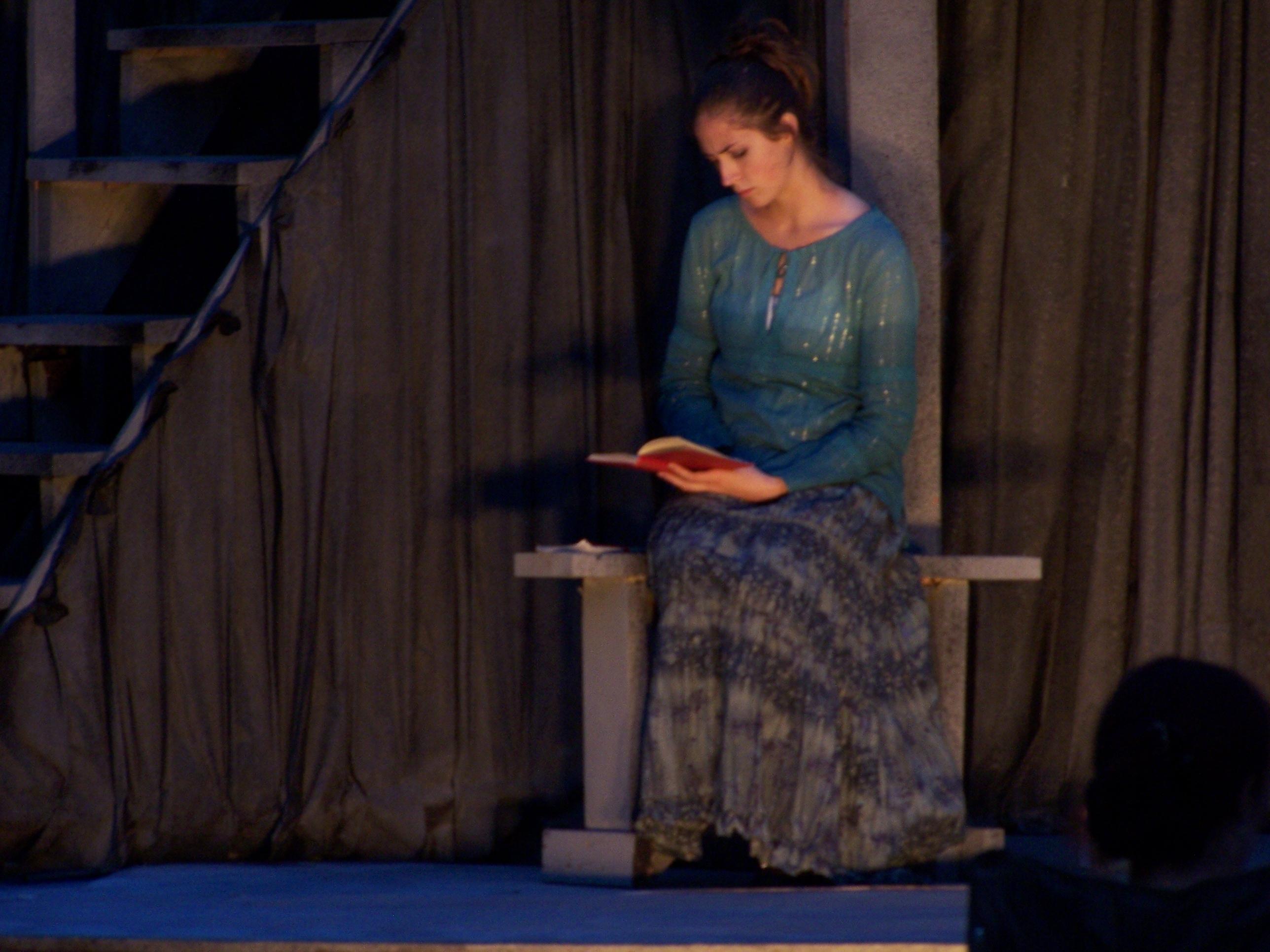 Cara Howard as Ophelia
Just days after the closing of Hamlet, we lost Cara to a tragic car accident.
Her beauty lives on.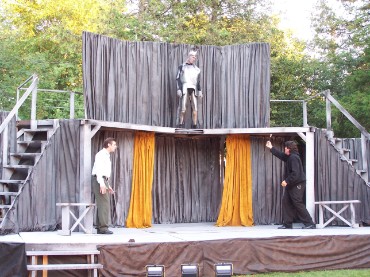 Todd Stace as Marcellus, David Bird as The Ghost, Chris Sleeth as Hamlet

HAMLET

by William Shakespeare
July 2005
Our 10th Garden Classic
The play we'd been building to for a decade.
The beautiful gardens of Perth Manor Heritage Inn.
The greatest play ever written.
Simply stunning.
Here's the record: 10 productions; 62 performances;
0 rainouts!
The Players

CLAUDIUS, king of Denmark Robert Del Grande
HAMLET, prince of Denmark Chris Sleeth
POLONIUS, lord chamberlain Joe Laxton
HORATIO, friend to Hamlet Scott Duncan
LAERTES, son to Polonius Brant E. Daniluk

ROSENCRANTZ | Todd Stace
GUILDENSTERN | courtiers Reid Linforth
OSRIC | Sean Jacklin

A Gentleman Sean Jacklin
A Priest Gary King

MARCELLUS | Todd Stace
BERNARDO | soldiers Ian Doig
FRANCISCO | Reid Linforth

First Player/Player King Gary King
2nd Player/Player Queen Sean Jacklin
3rd Player/LUCIANUS Brant E. Daniluk

1st Grave-Digger Ken Eccles
2nd Grave-Digger Ian Doig

GERTRUDE, queen of Denmark Cindi Bates
OPHELIA, daughter to Polonius Cara Howard

The Ghost David Bird